On 2nd August 2021, Honorable Prime Minister Narendra Modi launched a digital payment solution which is cashless and contact less in nature. It is neither crypto currency nor an application like Paytm, Google Pay, etc. It is known as e-RUPI which is a gift voucher. National Payments Corporation of India (NPCI) has developed e-RUPI gift vouchers with the support of Department of Financial Services (DFS) and National Health Authority (NHA) to run the welfare schemes of government without any leakage.
How does e-RUPI work?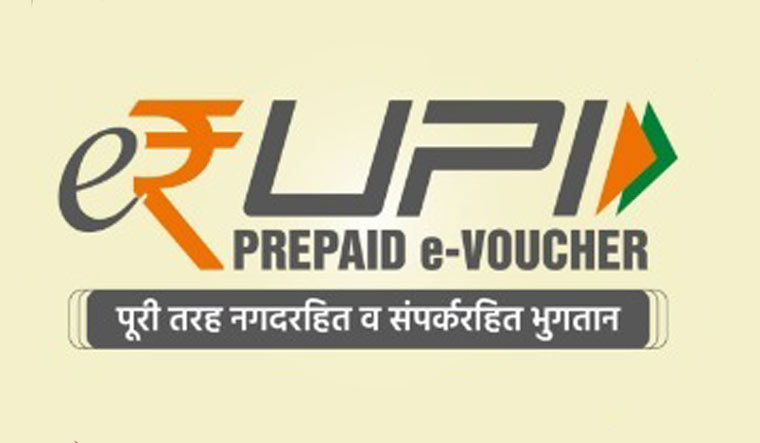 Remember, shopping in big malls and getting vouchers worth cash and spending them, instead of your credit and debit cards. You must have visited Big Bazar once or more that once. There, a scheme is going on which says if you shop for some amount they will give you cashback in the Future Pay Wallet of some percentage of the bill or the whole amount. You can just tell them your registered mobile number and they will directly credit/ debit the amount from the voucher. Given no card nor printed voucher, this is exactly the way e-RUPI works.
These gift vouchers will be issued by the banks on behalf of the government welfare schemes in which they are eligible and they apply for. The beneficiary will receive an SMS or QR code on their registered mobile phone. Hence, transaction done. Isn't it fast. They can redeem it anywhere they go. Point to be noted, while redeeming, they might get an OTP for a 2 Factor Authentication on the registered mobile number. And hence, you spent it. Remember, it is not your bank account or a wallet account, but it is valuable, safe, secure and reliable just like them.
These vouchers can be used only for single transaction and they are non transferrable.
Where can these gift vouchers be applied?
The government can use e-RUPI to target the poor and even those without bank accounts for:
Providing Drugs and Nutritional support under Mother and Child schemes
TB eradication programs
Ayushman Bharat Pradhan Mantri Jan Arogya Yojna
Fertilizer subsidies
Subsidies on LPG and Ration
Private sector can also use e-RUPI for:
Employee Welfare Initiatives
Corporate Social Responsibility Obligations
Which banks are live for e-RUPI?
State Bank of India
HDFC Bank
Axis Bank
Bank Of Baroda
Canara Bank
Indusind Bank
ICICI Bank
Punjab National Bank
Are we the first to implement these gift vouchers?
Prepaid vouchers for welfare assistance is not a new concept.
The US helps the homeless with food stamps and also has education and school vouchers.
China's version Digital Yuan doesn't require any internet connection.
An opinion that matters:
Nowadays, many people discuss about blockchain technologies because it is trending and it makes them feel cool. But they really don't know about fintech and money in general. And… very less people discuss about money, investing, savings, etc. So, according to me, everyone should discuss their logical opinions on finance. That will either make you a winner in the argument or make you understand about money. That will also help you grasp the economics of the country in a better way. You will then understand how these initiatives are implemented in the highly populated country like India. This will make such initiatives more secured, transparent and successful.
About Post Author